Art History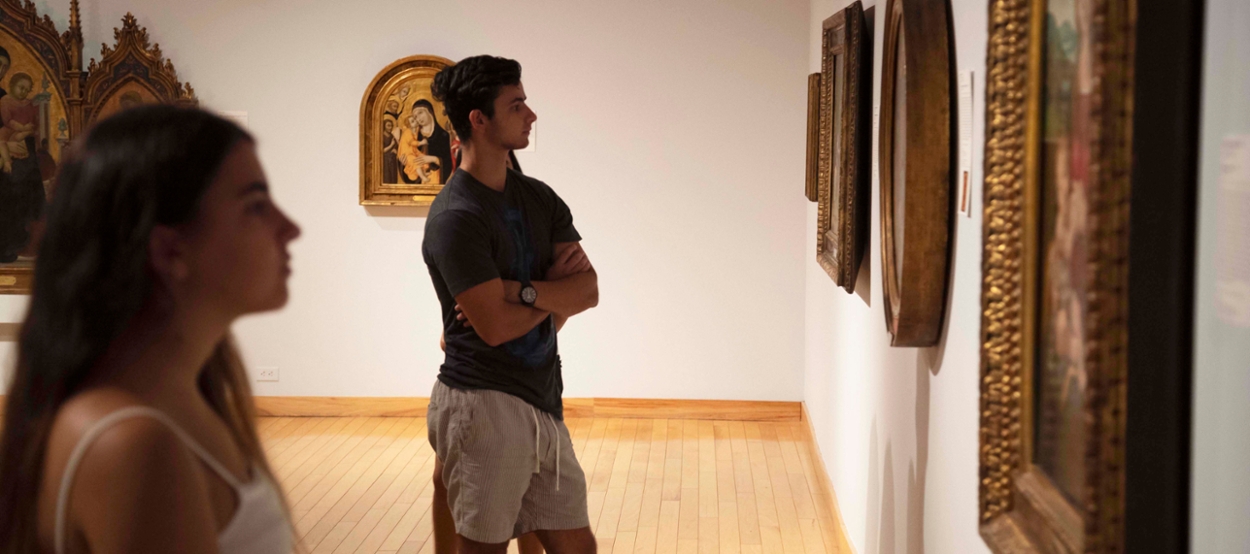 Studying Art History at the University of Miami provides our students with the opportunity to directly engage with global, visual cultures under the direction of a group of dynamic faculty members and museum professionals.
Undergraduate students majoring in Art History begin their course of study with a comprehensive survey of world art, with an emphasis on the history of European visual culture. The first half of the survey investigates art from prehistoric times to the medieval era, while the second half of the survey covers European Renaissance to modern world art.
After completing their introductory studies, students next enroll in upper-division art history classes, which address a range of topics in a variety of fields, including: African Art; African-American and Afro-Caribbean Art; American Art; Ancient Art; Contemporary Art; the History of Graphic Design; the History of Photography; Islamic Art; Latin American Art; Modern Art; Nineteenth-Century European Art; and Spanish Art. Numerous special topics at the 400 level are additionally offered to juniors and seniors.
Art History majors are additionally required to complete at least one seminar, which is typically taken in their senior year. Seminars focus on specialized topics and combine lecture content with intensive, group discussions. Seminars allow students to hone their skills in critical thinking and writing, visual analysis, and conducting independent research.
Art History students are also encouraged to explore the field of museum studies by completing internships or participating in exhibition-related classes, such as the department's ArtLab @ Lowe. This particular course is taught each Spring semester in collaboration with UM's Lowe Art Museum. For ArtLab @ Lowe, a faculty member from a variety of University disciplines mentors a small group of students as they co-curate an exhibition drawn from objects in the Museum's permanent collection.
Museum and arts administration internships at local museums and institutions are available for credit, but by application only. Interested students should first secure an internship position, then complete the department application form (click here), which is subject to approval by the art history faculty. In addition to completing their weekly duties, students are required keep a weekly journal of their activities, and then write a paper discussing their internship experience. Possible internship sites include The Bass, Coral Gables Museum, HistoryMiami Museum, ICA Miami, MOCA North Miami, Norton Museum of Art, PAMM, and The Wolfsonian, to name only a few.
We look forward to teaching new and continuing students in each of our art history courses, and welcome majors and minors at any point in their academic careers!