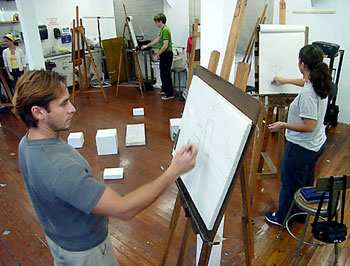 The Rainbow Building, across the street from the Studio Arts Building, houses the administrative offices for the department, the Printmaking studio, two Drawing and Foundation classrooms, a computer lab, exhibition areas, and faculty offices and graduate studios. The Rainbow building is located near the baseball stadium and the Max Orovitz building.
Art History classrooms and faculty offices are located in the Merrick Building near the Lowe Art Museum.
The campus has several shuttle routes that function between these locations and also links up to the Metrorail 
---
Maps
To view campus and South Florida maps, click here.