Applications for admission into the M.F.A. in Studio Art program are only considered for the Fall semester following the application deadline. The application process requires applicants to successfully complete three separate procedures, so please ensure you have completed each step of the application process by the February 15th deadline. Late or incomplete applications will not be considered.
Applications must first be initiated through the Graduate School. This is the general graduate application for admission to the University of Miami. Through the Graduate School, applicants will submit personal contact information and pay the $85.00 application fee. Please follow the link below:
A more comprehensive application must then be initiated through the Department's acceptd portal. On acceptd, applicants should select "MFA: Application" from the drop-down menu, and then submit: a portfolio of 20 digital images of artworks (GIF, JPG, JPEG, or PNG formats); a personal statement of interest (PDF format); contact information for three letters of recommendation; and the Teaching Assistantship application form (if the applicant is seeking financial assistance). Assistantships include a stipend, plus a tuition waiver (PDF format). Please follow the links below: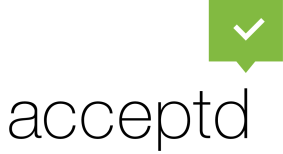 Lastly, applicants must mail an official copy of their undergraduate transcript(s) directly to the Department. Please have copies sent to:
Dr. Nathan Timpano, Director of Graduate Studies

c/o Carmen Pissani, Graduate Assistant

Department of Art and Art History

University of Miami, Rainbow Building

1540 Levante Ave.

Coral Gables, FL 33146

 

If you are an international applicant, please see these additional instructions regarding foreign transcripts and TOEFL scores:

 

 

The next application deadline is February 15, 2020 for admission to the 2020-21 academic year.